Kahi Paccaro and the Birth of Sustainable Coastlines Hawai'i
Kahi and friends rally the community to keep coastlines clean.
Ten years ago, Kahi Pacarro was sitting at his home beach in Kailua, Hawai'i with a few friends from New Zealand. His friends—staff at an environmental non-profit organization Sustainable Coastlines New Zealand—told him to take a close look at the sand. Kahi saw a vast confetti of micro-trash made of plastic particles washed in from the sea, mixed into the sand. It was everywhere, up and down the beach. Kahi learned that marine debris predominantly comes ashore on the east sides of most Hawaiian Islands—debris and rubbish from giant plastic trash dumps floating in various ocean gyres across the world that wash in with the northeast trade winds.
Kahi, an avid surfer and beach goer, decided to do something about it. He formed Sustainable Coastlines Hawai'i with eight close friends in order to clean up the mess, to bring awareness to unnecessary plastic usage, and ultimately to promote community stewardship for the ocean and beaches that continually give us joy. Since then, Sustainable Coastlines Hawai'i has activated countless beach-cleanups, educational events, installed better waste management at sites and inspired better consumer behaviors to eliminate further plastic usage. Recycling over 200,000 pounds of ocean plastic since 2011, Kahi urges everyone to look a little closer the next time they visit the beach and clean up the "confetti." Now CEO of the similarly minded environmental organization Parley Hawai'i, Kahi continues to spread his spirit of living pono to an even higher level of influence.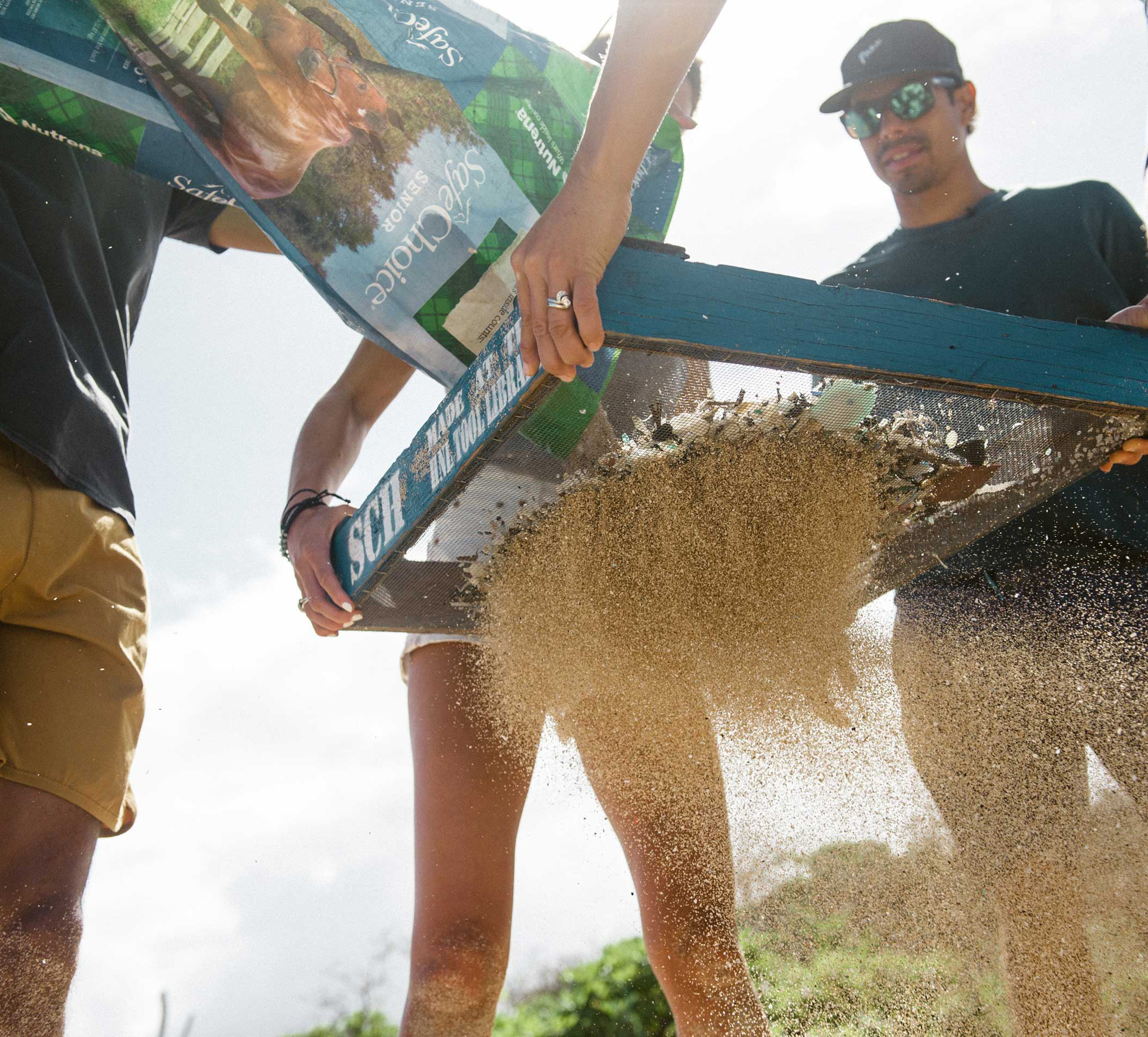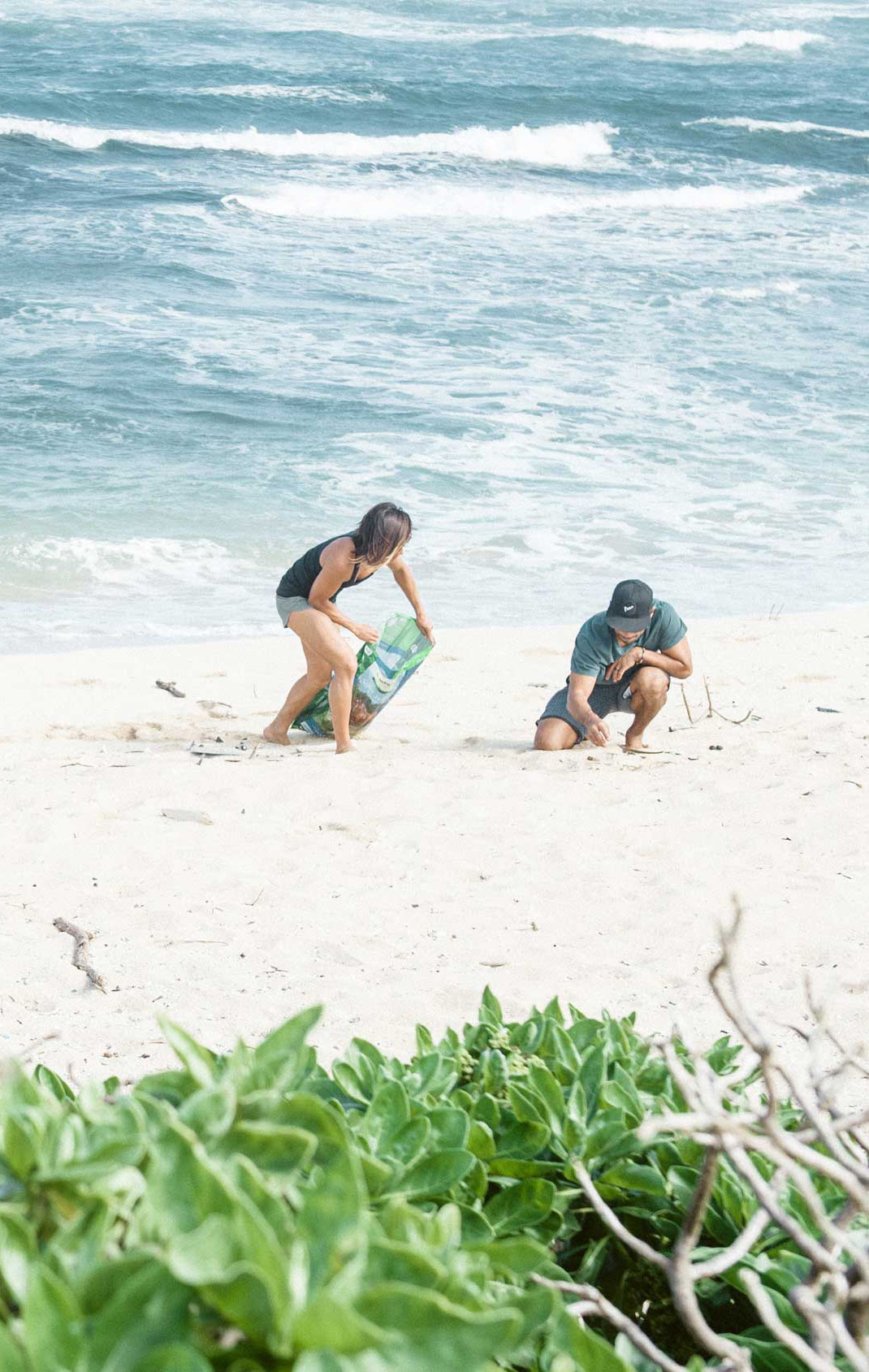 Photos by OluKai