Less Is More On Moloka'i
Moloka'i's sweeping vistas, unique history, and less-developed side of tourism is precisely what makes this incredible island so special to experience. A perfect weekend getaway, "The Friendly Island" is as full of aloha as it is with culture, farm-to-table cooking, and incredibly beautiful coastal views.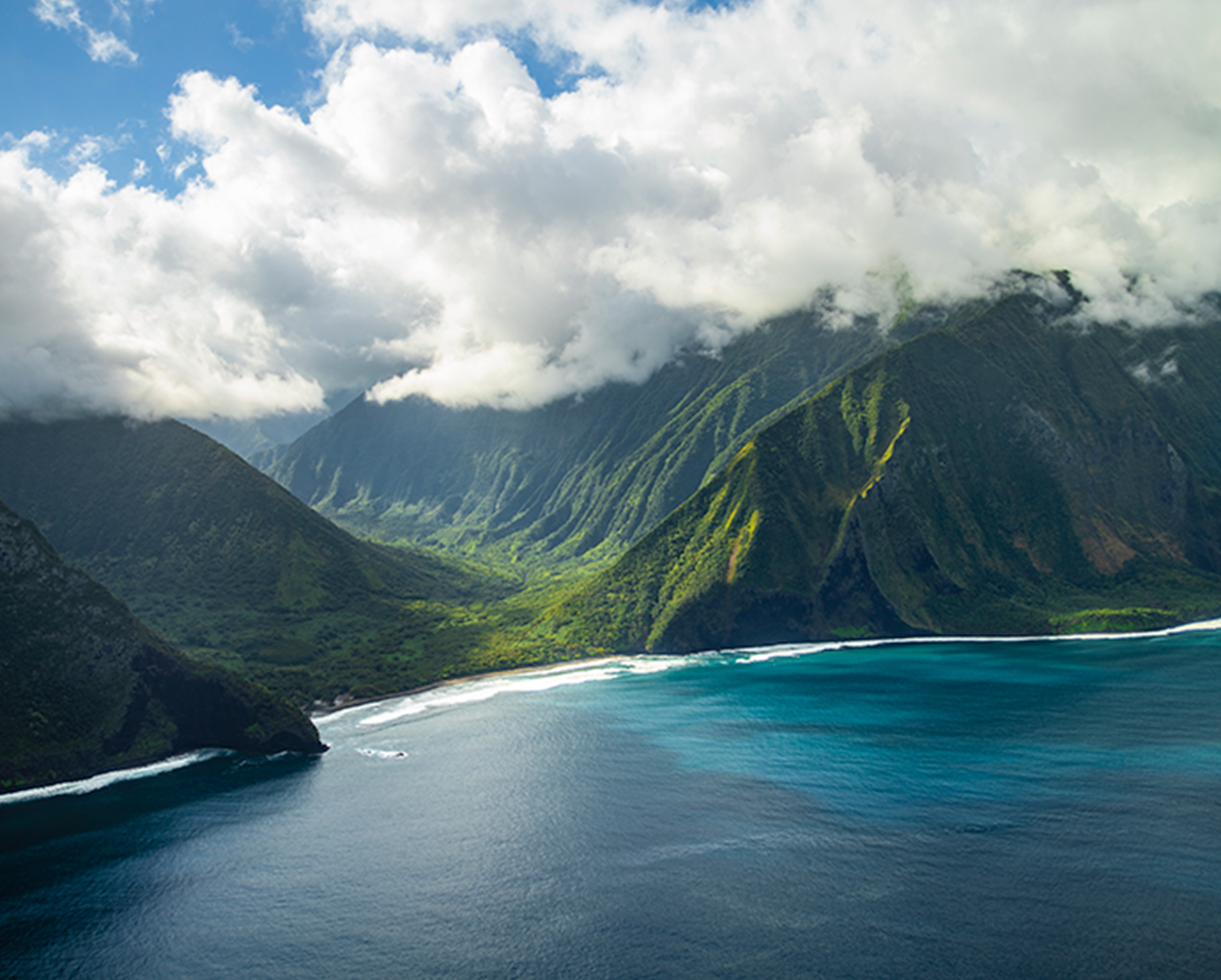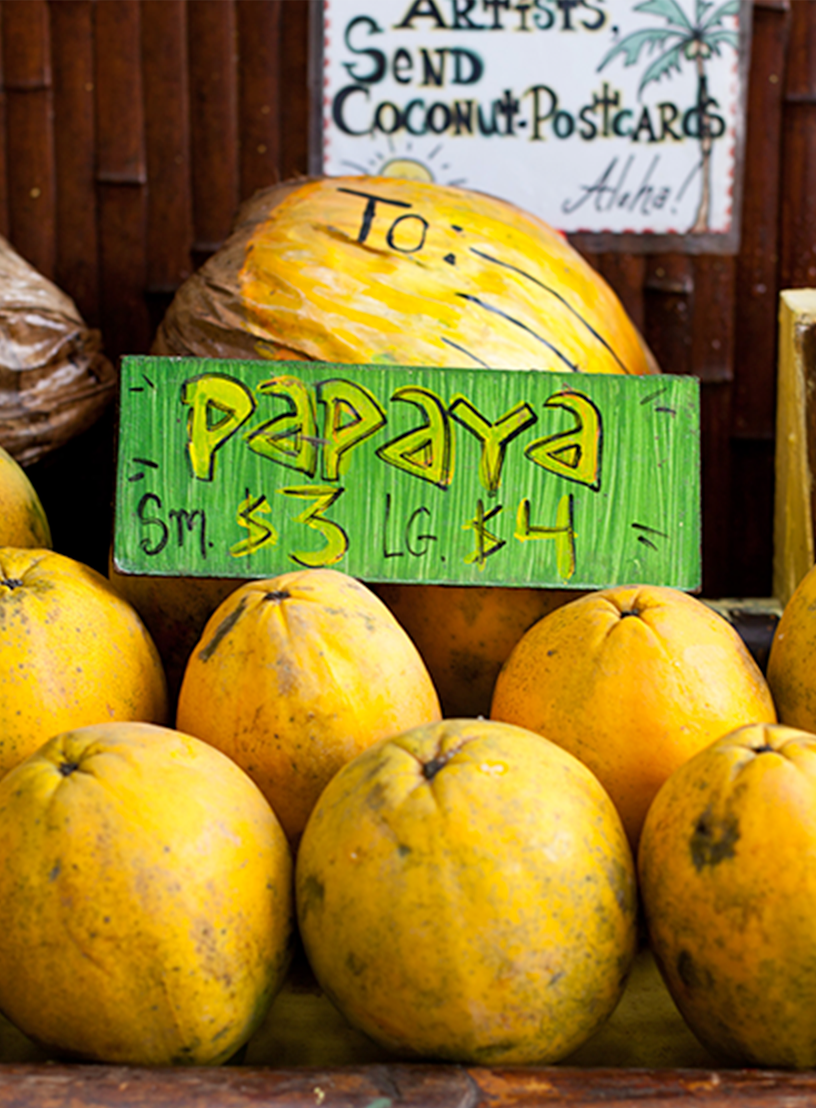 The island's delightfully sleepy vibes gives it a unique charm unlike any other, as there isn't a single stoplight to be seen. With this almost "untouched" feeling comes an abundance of rich Hawaiian culture and tradition that you can feel wherever you go; the island is home to some of the best-preserved examples of ancient Hawaiian fishponds, and is believed to be the birthplace of hula. Though Moloka'i embodies a slow and easy-going feeling, there are many places to explore that will give you an insight into Hawaiian culture, community, and its intriguing history - just be sure to respect the land and local way of life while you're here.
(9 AM)
Head into Kaunakakai, the island's landmark town, where you'll find plate-lunch counters, grocers, fishermen selling their morning catch, and a quaint library - and don't miss the farmer's market on Saturdays.
(10 AM)
Swing by the beautiful Kapuāiwa Coconut Grove, which was planted in the 1860s during King Kamehameha V's reign.
(11 AM)
Pick up a local-favorite strawberry papaya at Kumu Farms, where many of Moloka'i's restaurants source their organic ingredients. For the freshest selections, ask shopkeeper Auntie Etty about the day's harvest.
(NOON)
Grab a plate-lunch and relax at Pāpōhaku Beach - the largest white-sand beach on the island.
(2 PM)
Ride mule-back along a majestic cliffside trail into a rarely-visited National Park to discover Moloka'i's lesser-known history.
(8 PM)
Head down a back alley off of Hotel Lane in Kaunakakai to the unassuming Kanemitsu Bakery to pick up a loaf of their deliciously famous hot bread. Make sure to go late at night when the bread is freshly baked, and choose filling combinations like strawberry, cinnamon, or cream cheese.
*Excerpts from the Wildsam x OluKai field guide to Hawaiʻi. Available for purchase at OluKai retail stores in Hawai'i. Find a store >