The Season of Aloha: How We Spend the Holidays on the Islands
On the Islands, the holiday season brings warmth, aloha, plenty of ono (delicious) food, and many laughs with 'ohana and friends. It's a time where we can slow down, cherish the memories, and reflect on the past year while re-setting our minds for the new year ahead. We sat down with three local members of our OluKai 'ohana to talk story about their own family traditions and why the holidays in Hawai'i are so special to them.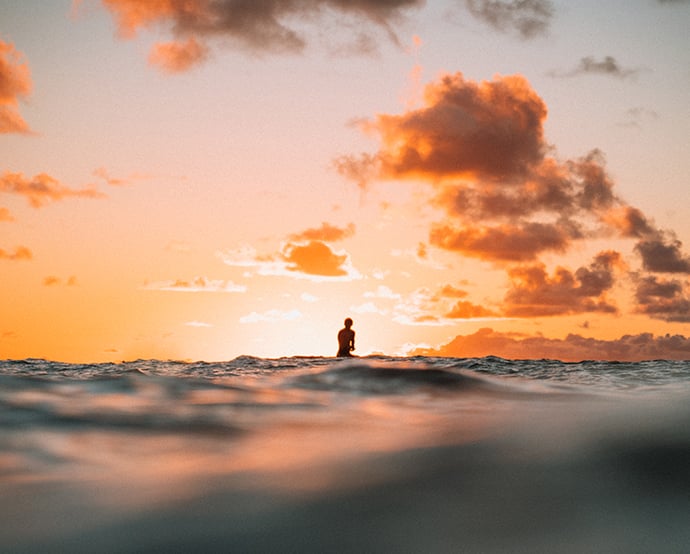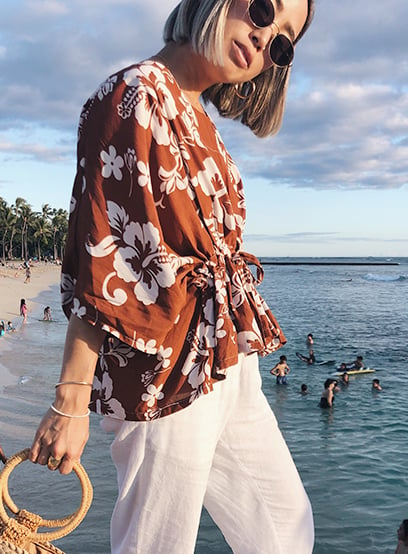 What makes the holidays in Hawai'i so special?
Lindsey Higa, Stylist & Digital Creator of Pineapple Ice: I look forward to the gatherings that bring together my family and friends who return home for the holidays, and I always look forward to my family's Christmas surf tradition as well as reuniting with friends on the beach.
Kimi Werner, National Spearfishing Champion & Environmentalist: Sometimes it snows on the very top of Haleakalā, and it's so special to spend the day at the beach in the sun while looking up to see a snow-capped mountain as the backdrop for the holiday. It's the best of both worlds!
Bryan Phillips, North Shore Lifeguard at Pipeline and Waimea Bay: The best thing about the holidays is the great weather, amazing surf, and all of my friends and family who travel to Hawai'i during the winter months.
What's your favorite island to holiday on and why?
Lindsey: I grew up spending every holiday at home on O'ahu, and I love seeing it transform when Christmas comes around. The giant Mr. and Mrs. Claus at Honolulu Hale and the Board of Water Supply lights are my favorites!
Kimi: I usually spend the holidays on Maui with my family. It means so much to me to be able to hop home and give love to my parents as they get older.
Bryan: I love Maui. The road to Hāna and the vast pasture view plains of upcountry in Kula are incredible. I also love the views in Molokai, Lanai, Kaho'olawe, and the mountains in west Maui - it's stunning. Plus, deer hunting is top notch.
Favorite holiday meal?
Lindsey: New Years' Day eats! My first meal of the year is my nana's o-zōni with fried mochi, freshly pounded by my family and capped off with a Hawaiian feast in the evening.
Kimi: Definitely fried fish and my mom's roast beef!
Bryan: My mom's turkey and stuffing.