Woman On A Mission
Lauren Kapono looks to the past to inform the future.
Hilo native and Native Hawaiian Lauren Kapono is all about the big picture. A chosen Keaholoa STEM Native Scholar with a degree in marine science from University of Hawai'i at Hilo, Kapono has married her scientific understanding of our natural world with her penchant to create healthier communities in the Aloha State. As Hawai'i Island program coordinator for Nā Maka o Papahānaumokuākea, a small non-profit organization on Hawai'i Island that focuses on community health and wellness by supporting the overall cultural, spiritual, and physical health of Papahānaumokuākea, Kapono is using a natural resource management approach to unify the gap between science and people in native communities across Hawai'i. We caught up with Lauren in an upcountry Hawai'i Island forest to talk about work, life and aloha.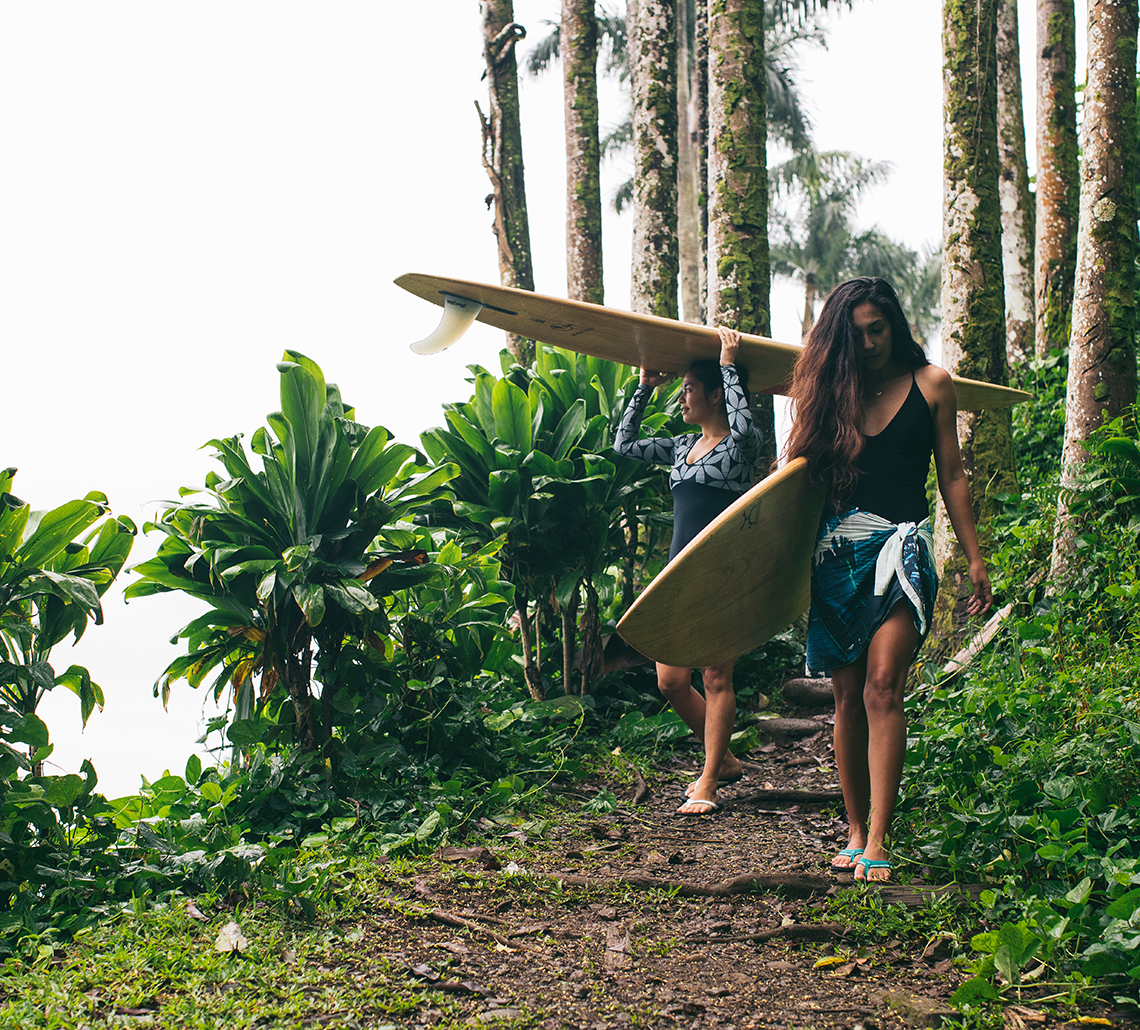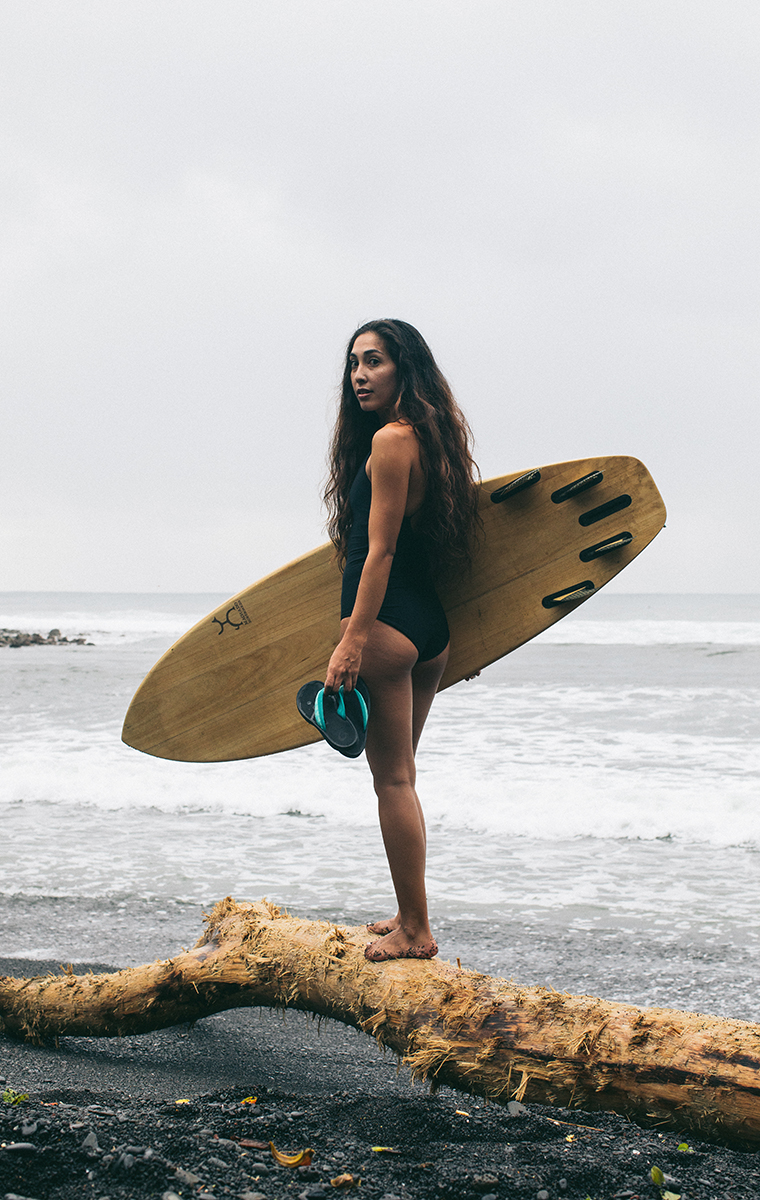 Photos by OluKai
OluKai: You work for the betterment of the community. What does it mean to be a community member?
For me, being a community member is to be the best you can be and bring the best of yourself forward, not for the betterment of just yourself and your family, which is very important, but to be accountable to your whole community, the people that helped raised you, that told you stories, that helped feed you.
How do you live that in your daily life?
I try to prepare myself with the tools that are available to me. Being a student I have a lot of opportunity and resources. I hope to learn what I can from outside places and apply that to my work. Ultimately, I just want to be a good community member myself. I want to make myself strong and resilient, and have as much knowledge from different lifestyles that are here in Hawai'i and present it to my community. I want to be a resource and tool for them and I feel like school has an opportunity to become those things.
So, in addition to your work at the non-profit, you're going back to school?
Yes. I'll be going back to grad school with the Tropical Conservation Biology and Environmental Sciences Graduate Program at the University of Hawai'i at Hilo, continuing the 'opihi surveys that we do right here in the ahupua'a of Kaʻupulehu, looking at the harvesting applications that have just been put on that place making it a no-take zone. We're looking at the no-take rest area versus the can-take area and seeing how that environmental, habitat, and social pressures affect that ecosystem.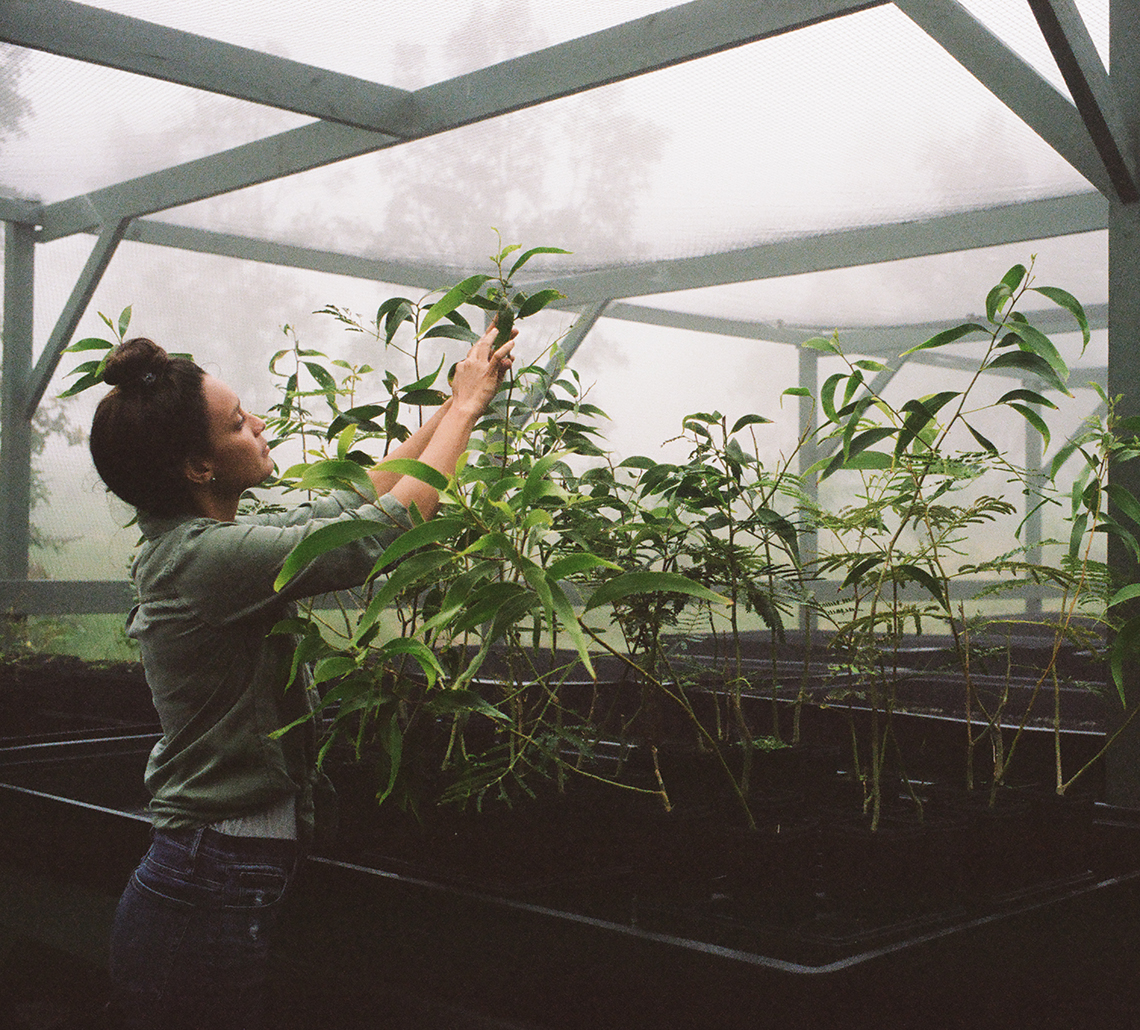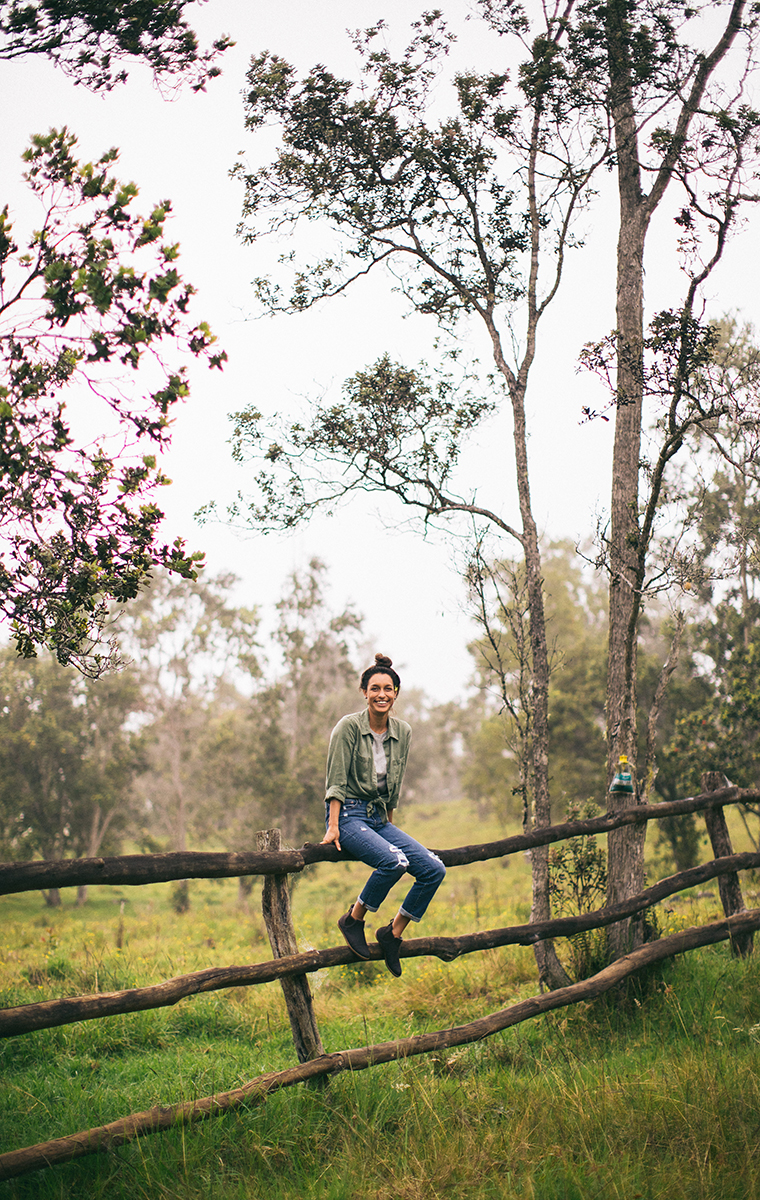 Photos by OluKai
How do you translate the knowledge of ahupua'a land management systems to the way we live in our modern society?
I definitely feel like from the mountains to the ocean is still very much connected and we, as people in this area, are still part of this ahupua'a system too. For us, it's our trees, it's the ocean, it's this mist that surrounds me. Taking care of every aspect from the mountains to the ocean is our kuleana [responsibility].
I'm sure you're ecstatic about the recent movement to reforest upcountry ranch land on Hawai'i Island and the benefits that healthy forests provide coastal environments. 
I don't get the opportunity to come up mauka because I'm at the ocean a lot. I think it's wonderful. I agree with the fact that if you take care of the uplands, the ocean and the makai area will follow suit. Outplanting is a very important restoration tactic. It helps control the soil and keeps it together, limiting erosion and the degredation of land. Just put your hands down and work and through that you can really become connected with your surroundings and your kupuna around you.
People new to Hawai'i and Hawaiian culture probably think of aloha simply as a greeting, but what does aloha really mean?
Aloha means many things. It's just that butterfly feeling in your na'au, in your gut, that you just want to be happy and share that light with everyone around you. It's being selfless and helping people that cannot help themselves, and encouraging and lifting people up. All of that is aloha, all of that is 'āina, all of that is who we are as a people. Aloha is everywhere. It may be hard to find sometimes, but you just have to look for the good in the bad. That's all it is. That's aloha.