New Tunes From an Old Soul - Connecting with Vocal Artist Nick Kurosawa
Nick Kurosawa picks up his trusty hollow-body Vox electric guitar and strums a descending four-chord melody. He's focused, completely in the moment. The sound emanating from his maroon guitar is warm and bright, filling Waikīkī's Blue Note with a groove that is a little jazzy, definitely soulful, yet artfully smoothed out with a touch of an island-style reggae flow that comes from being born and raised in the misty Mānoa Valley. Then he sings the first verse. People stop talking under their breath, they stop fidgeting with their phones, and they turn toward Nick and pay attention. His deeply heartfelt voice is bold and soulful, coming from somewhere deep within his being, from somewhere beyond his own experiences. People can't help but become part of his song, of the moment.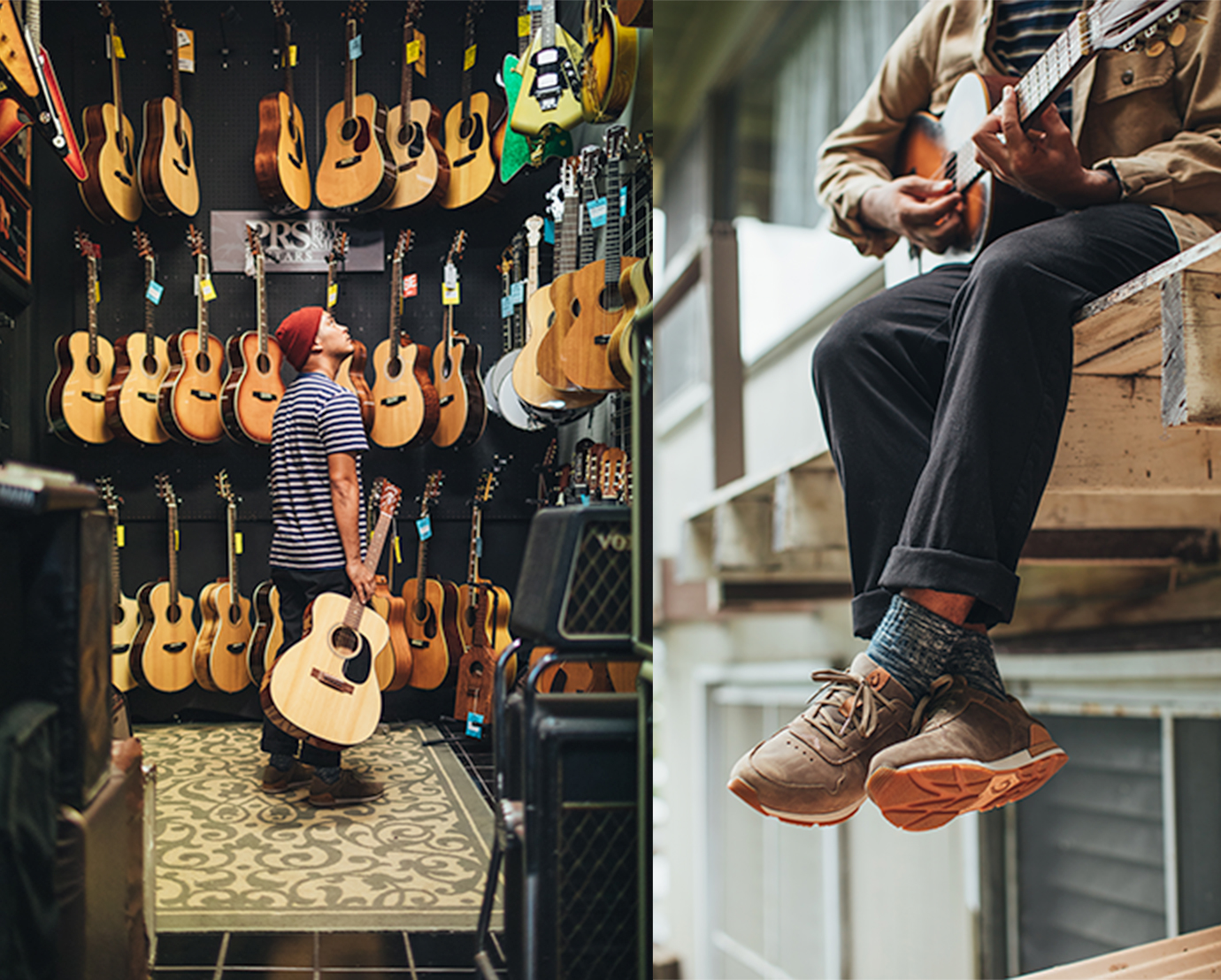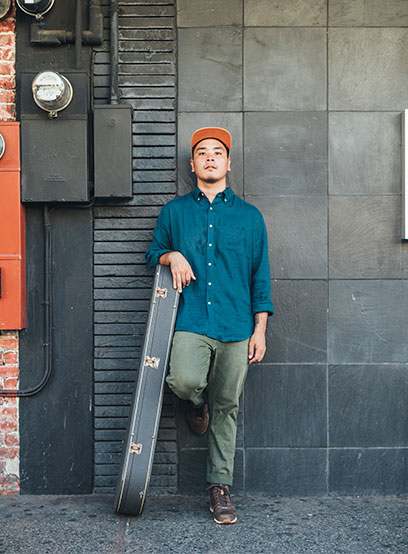 While crafting original songs and performing seems to come naturally to Nick, it's a relatively new life path for the second-generation singer and songwriter from O'ahu. Growing up, music was more of a hobby. His father—a saxophone player and singer for the 1970s funk band, Natural High—heard Nick sing for the first time during a school presentation for a college English class. Nick had a full-time job at a Honolulu print shop and a second job at a café. He felt disconnected, like he was going through the motions, but not contributing meaningfully to his community.
"There were a lot of things I was unhappy about with my life," Nick explains. "I knew in the back of my mind that it revolved around the fact that I wasn't doing anything, I was just existing. I knew that I had a lot to say, and I knew I had a lot of emotions about Hawai'i, especially, but it wasn't until I finally just let go and let this all happen that it flooded me back with positivity."
The flood came in September of 2017, when Nick made the heavy decision to quit his job and pursue songwriting and performing as a full-time career. Nick met Roger Bong, owner of Honolulu record label, Aloha Got Soul, at an intimate live performance, and the two became fast friends. Roger locked down collab gigs for Nick at the hip Surfjack Hotel & Swim Club in Waikīkī and at Downtown Honolulu's Hawai'i State Art Museum. After an invitation to perform in Japan, Roger pulled the trigger and booked some studio time for the aspiring musician. This was Nick's chance to share his emotions and his voice, and take the next step as a musician.
"I'm finally in the groove I'm supposed to be in," Nick says. "I'm not riding next to it, or above it, or around it. Once I settled into it, everything just started falling into place."
In February 2018, at Pacific Music Productions in Downtown Honolulu, Nick put down six tracks for his first EP—three timeless original songs and three influential classics by Bobby Caldwell, Sam Cooke, and Kalapana. The sound engineers recorded two live takes of Nick singing each song accompanied by his acoustic guitar or his hollow-body electric Vox.
Even though Nick's musical DNA might have a soul persuasion, that doesn't keep him in a music genre box. His voice is immediately arresting, a warm tone that is simultaneously comfortable and unique, and just right for creative collaborations. Blended with his percussive island-style guitar strumming, his smooth sound melts away the need for categorization. With two other international releases under his belt—Coast to Coast, an internationally produced single with Japan's Your Song Is Good, and Yonsei, a soul-hop collab with beatmaker Ohtoro on Zenbu Records, Nick is taking aloha with him on the road and sharing a voice that makes Hawai'i proud.