The Creatives
Brandy Serikakku and Jhesika Menes from NOLA to Kona.
The places that both Brandy Serikaku and Jhesika Menes call home are surrounded by water, but these two creative women found other surprising connections between Hawaii's Big Island and New Orleans, and between themselves. From food, and music, to landscape and local lore, Brandy and Jhesika learned much from each other and fell into an easy friendship. Each visited the other, to get a taste of local life, explore unfamiliar ground and to celebrate the creative spirit.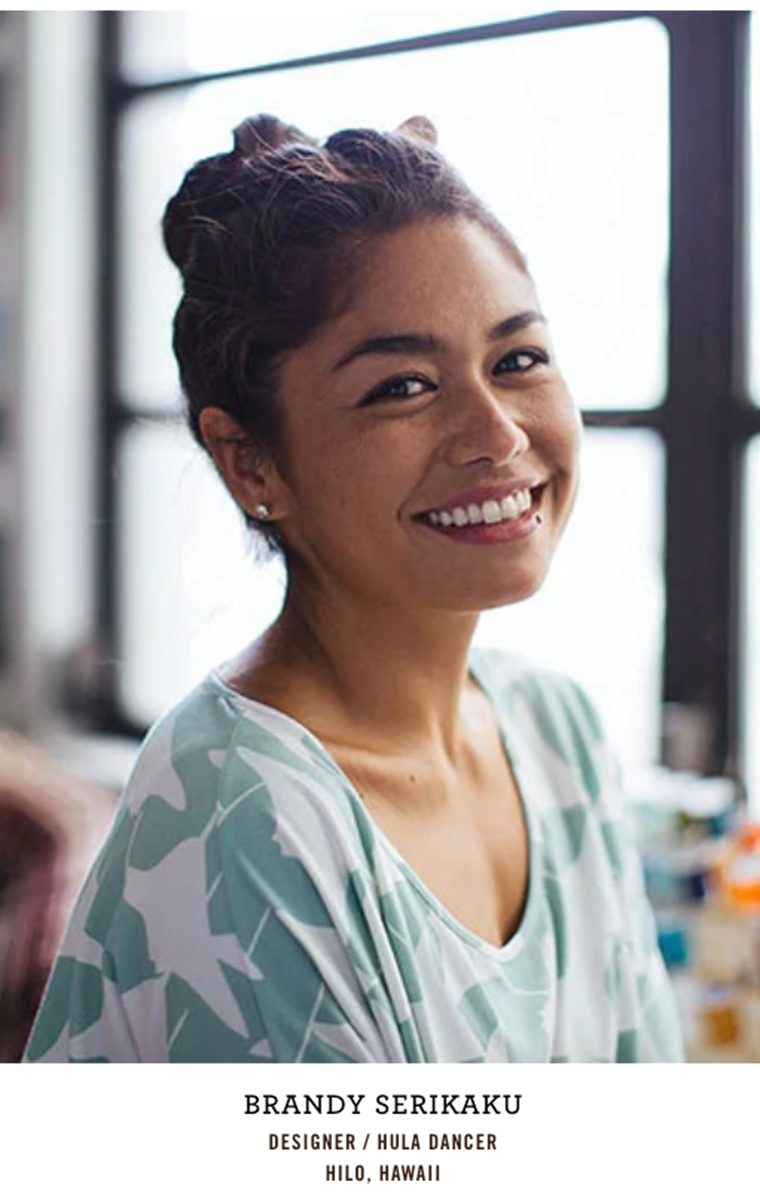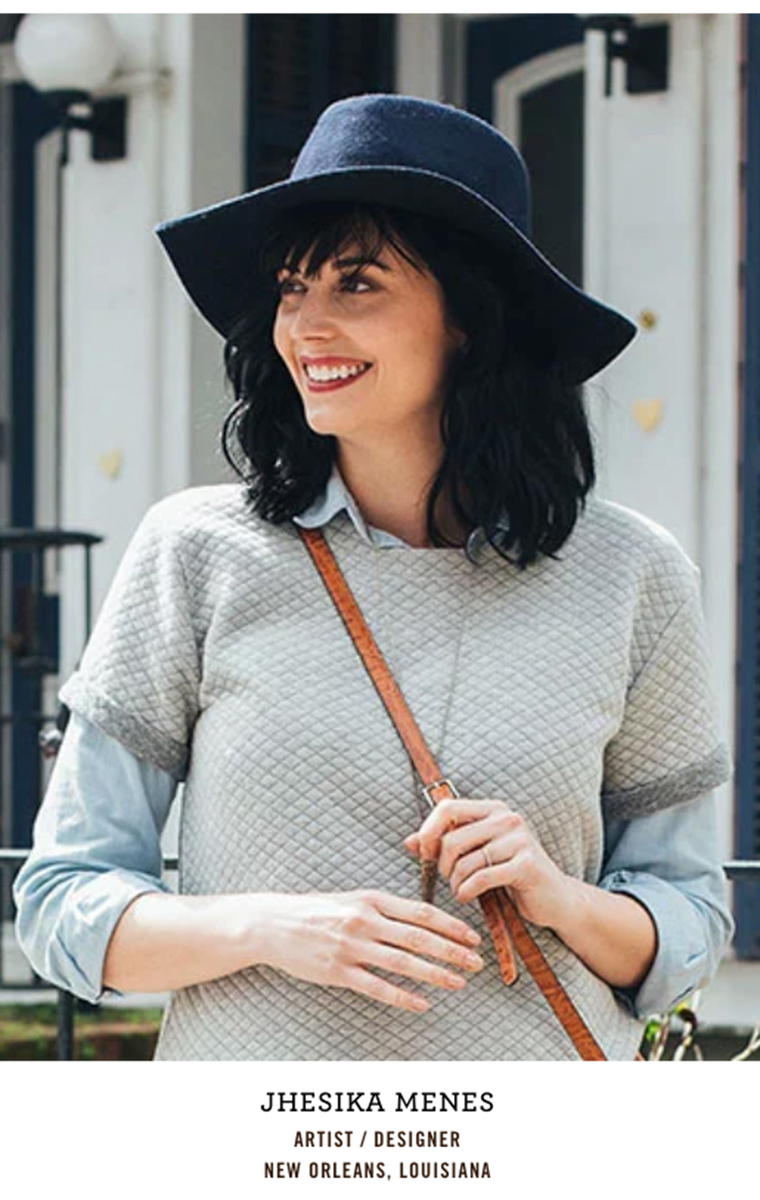 Photos by OluKai
Creatively, Brandy just about does it all. She works as an art director and graphic designer, dances hula and plays the ukulele—though she's tremendously modest about it—and even finds time to surf before a full day at work. The ancient tales of the islands are alive in Brandy's designs, patterns that point backward generations, but somehow remain dynamic and progressive, not trapped in time. "Our designs have a story behind them, inspired by Hawaiian chants or songs," said Brandy. "Knowing that intent and those traditional techniques and aesthetics, we're able to compose new stories, to apply a Hawaiian perspective in design."
On the Big Island, Brandy happily played host and tour guide to Jhesika, who reveled in the landscape, finding inspiration in the crystal blue water and ginger plants in full bloom. At the foot of Mauna Loa, Brandy paused with Jhesika, hands outstretched and softly recited a prayer, a humble request for permission to enter a sacred place. "She gathered us around while she sang this chant," recalled Jhesika. "It was like a thank you to the gods and a way to ask them for us to come up and view the beauty of this place." Jhesika was so moved that she left an offering on a lava rock ahu (altar)—a jade bracelet that she removed from her wrist and wrapped in tea leaves with Brandy's help. "This island had already done so much for me," said Jhesika. "The land there is so sacred to them. I wish things were more sacred on the mainland."
Each left the other with a small gift, a simple token of gratitude. Brandy gave Jhesika a set of bamboo stamps, cut from a plant from her garden, to be used in wood block printing. She wrapped it in a piece of fabric of her own design. Jhesika took a pendant from her neck—a bronze crawfish claw designed by a friend—and gave it to Brandy, a reminder of a local delicacy they never found the time to try, and an excuse to return.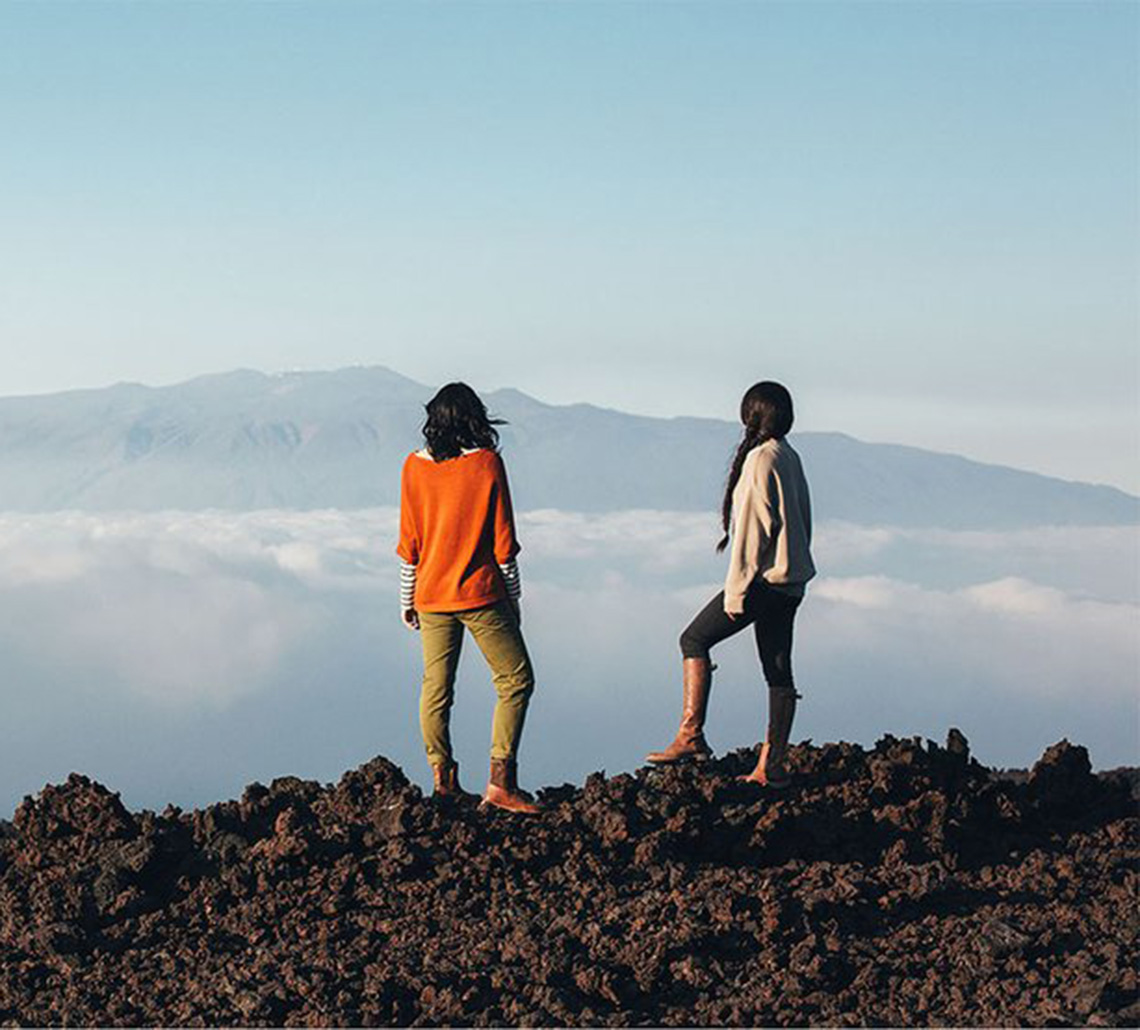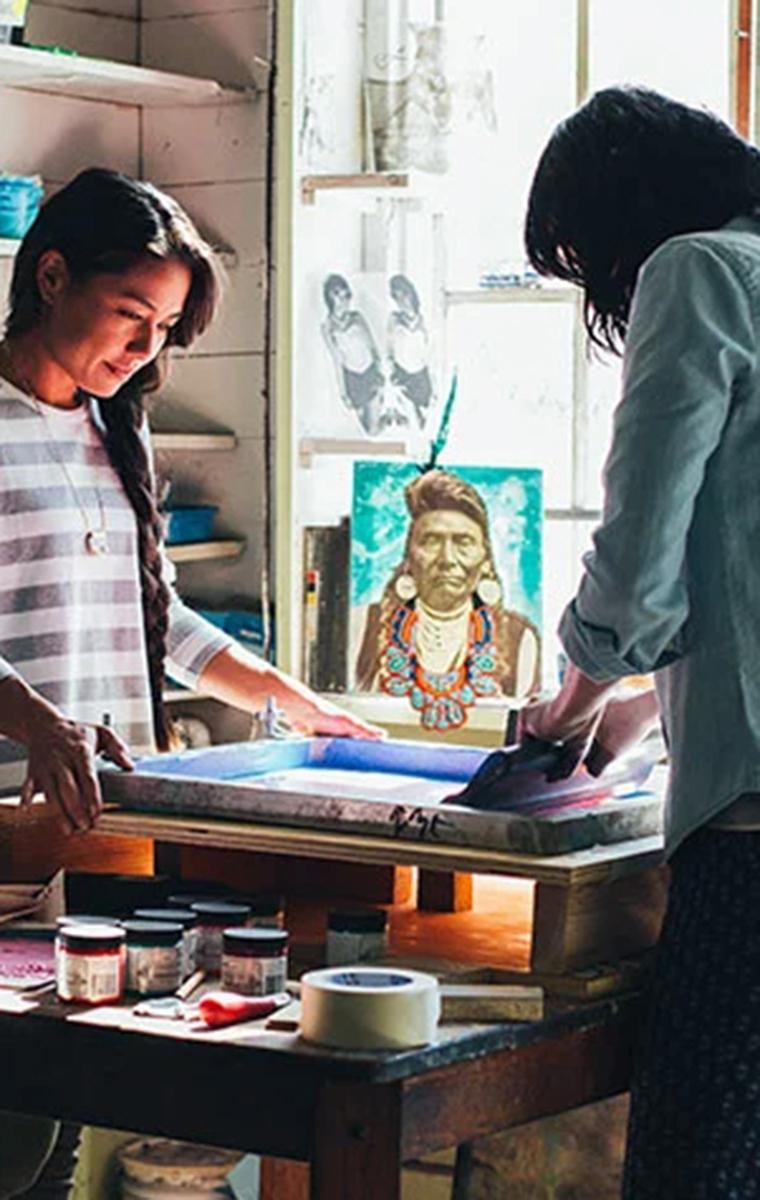 Photos by OluKai